Hello Baguio City! Woo hoo! It's cold and oh so quiet here in the lobby of the Igorot Lodge of Camp John Hay. Am here for
the 47th UP National Writers Workshop
. Was sort of zonked out on the way up; hadn't slept properly in two days due to deadlines and other matters (maybe I shouldn't have watched that mixed martial arts tournament at Metrowalk the night before. But hey, guest appearance by Manny Pacquiao!). So I fell asleep right after the orientation. Which explains why I'm up at a little before 5 AM.
The whole experience -- bus ride, meals, orientation, hanging out with the other fellows -- has been very pleasant so far, but the real work begins today, with the workshops proper. We'll be discussing stuff by Jun Balde, Vince Serrano, Ian Casocot, Allan Derain, Bobby Anonuevo, and, well, me.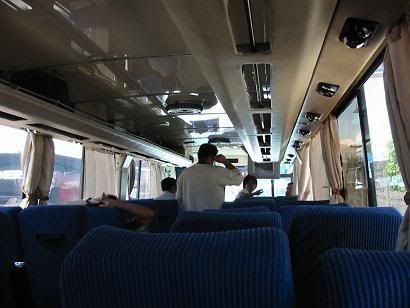 All aboard the not-so-short bus.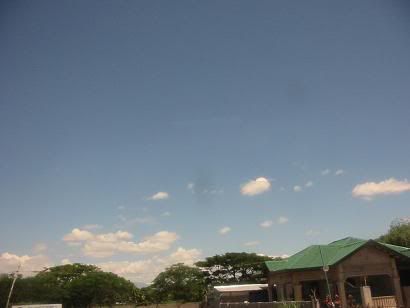 On the way to Baguio. I have no idea where this is.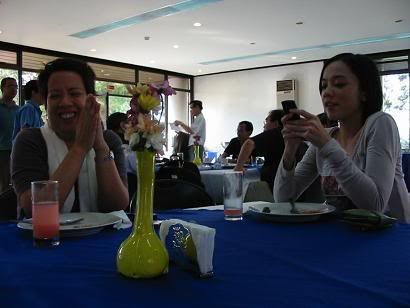 First meal at Camp John Hay. Rica is amused and Mookie is a-textin'.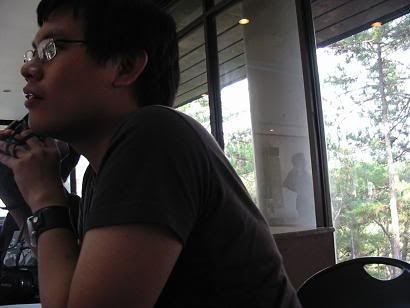 It's Ian's first visit to Baguio, ever.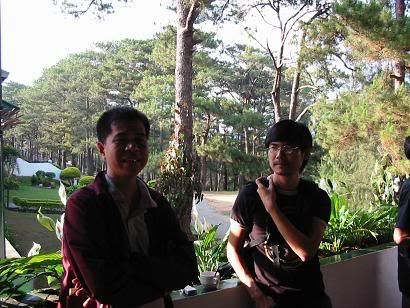 Vince wonders what the hell Allan Popa is doing here.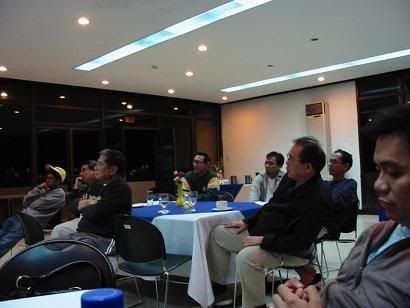 Laid-back literary legends. *singing* Please be careful with our art!
Okay, time to get back to my readings now. Am unsure of my ability to criticize poetry and anything not written in English, but we'll see what happens. In any case, am looking forward to breakfast.