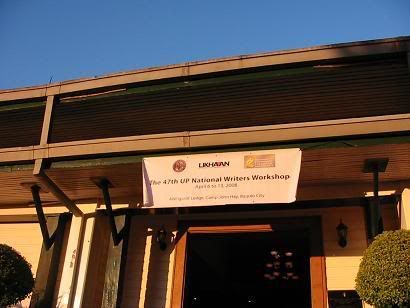 Where... Where am I? Oh yeah, that's right.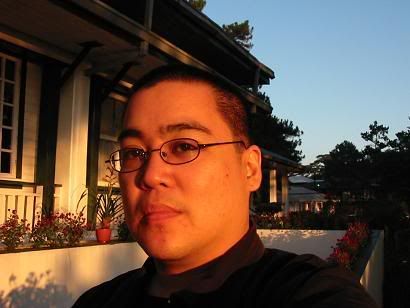 Me just outside the Igorot Lodge entrance. Literally, chillin'.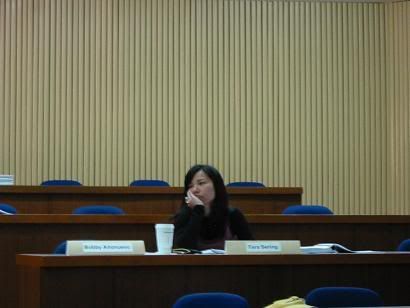 Workshop sessions: Won't anyone sit with Tara?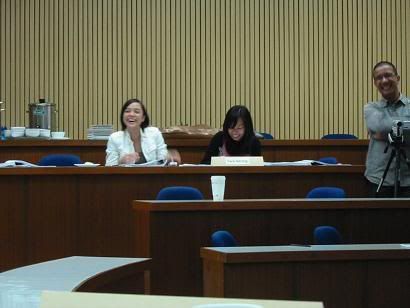 Mookie will! Yay!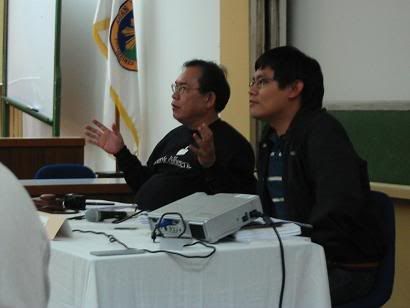 Sir Butch and Ian: "That's right folks, the first-generation iPods were
this big
."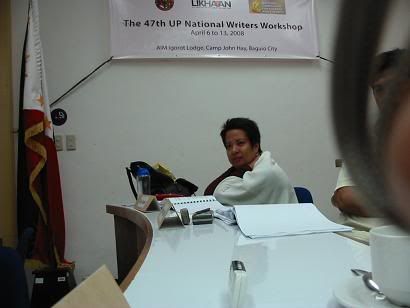 Rica listens intently to the discussion, unaware that a giant camera strap is creeping up on her and Frank Cimatu.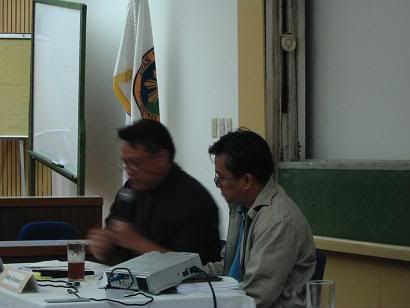 The Notorious V.I.M. and Bobby A., famed hip-hop duo, launch into their rendition of "Ain't Nuthin' But a 'G' Thang."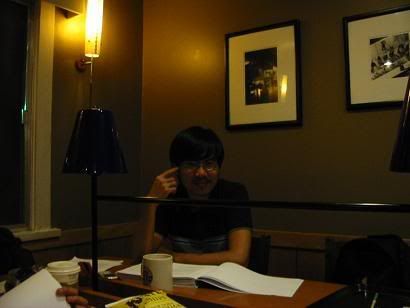 Vince Serrano can kill you
with the power of his mind.