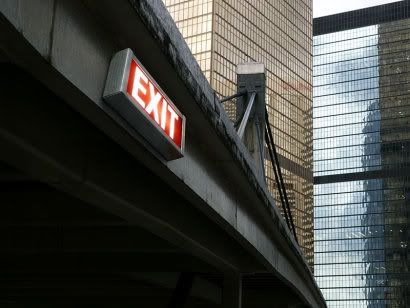 Been so insanely busy this whole week that I almost forgot to blog about this: the big MTV EXIT concert happening tonight, May 22, at the Mall of Asia Concert Grounds, 6 PM.
"MTV EXIT is a campaign about freedom -- about our rights as human beings to choose where we live, where we work, who our friends are, and who we love. Millions of people throughout the world have had these basic human rights taken away. They are victims of trafficking -- modern-day slaves -- and have been tricked or forced into illegal labor, or prostitution. MTV EXIT aims to increase awareness and prevention of human trafficking."
Tonight, at the Mall of Asia Concert Grounds, MTV EXIT is bringing you a FREE concert featuring:
Christian Bautista, Parokya ni Edgar, Kamikazee, Callalily, Rico Blanco, Itchyworms, Pupil, Sponge Cola, Duster, Kitchie Nadal, Moymoy Palaboy, Kjwan, Bamboo,
and
Gary Valenciano.
All coming together for the cause: to end expoitation and human trafficking.
Good show, good cause. See you there!