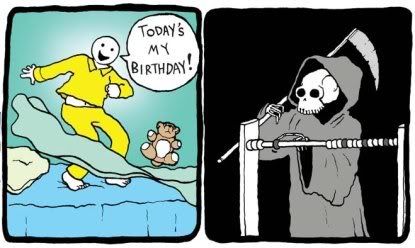 Thank you very very much to everyone who sent happy birthday messages my way last July 26! They are much appreciated. :D (Also appreciated are the stragglers who greeted me on the 27th and the 28th. I am not hypocritical enough to poke fun at those who greeted late, seeing as how I am often late for... well, for everything.) "Hey, for once it didn't rain on your birthday!" JB texted. "It did in Baguio," I answered, which was where Yvette and I happened to be that day.
We were participants of
Appetite Magazine
's Food Trip 2008 (sponsored by Carnation), which took place from Friday to Saturday, July 25-26. Basically, Appetite took a bunch of media people, writers for various broadsheets and magazines and blogs, and took us on a trip to Baguio, with a brief stop at Dagupan. We ate like kings for two days: first there was a lunch at the Lenox Hotel in Dagupan, where they prepared bangus in more ways than you may have thought possible. (My favorite item on the buffet was the peppercorn crablets though. I wish I had some now. Not to mention that gumamela tea.) From there we went on to Baguio, where we stayed overnight at the lovely Manor hotel. Chef Billy King hosted the dinner, which consisted of so many dishes that it made my head spin (Yvette, who is much more of a foodie than I am, seemed unfazed by the array. We ended up staying longer than most of the other writers, stuffing our cheeks like chipmunks preparing for winter.)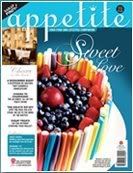 Marinated salmon and crab roulade! Steamed sole in berlinoise sauce! Malaysian goat curry! Mushroom brown rice risotto! Beef wellington with steamed marble potatoes! Predictably enough, my favorites were the pasta dishes: I had second helpings of both the tomato linguini with bolognese sauce and the spinach fettucine with seafood marinara sauce.
On the morning of my birthday I basically consumed the equivalent of four breakfasts. Omelettes and pancakes whipped up before your very eyes... Endless rashers of magically delicious bacon... Shrimp and egg fried rice... Oh bountiful buffets, I will miss you so! I will write more about it for my column, but for now, the pain of separation from all that lovely free food is too sharp. We had another gut-stuffing lunch, and then went to Burnham Park for the Grand Handaan, which was the last leg of our Food Trip, and which presented a variety of food from all over Northern Luzon. Then at around 3 PM all the delegates somehow managed to roll themselves back on board the bus and we headed back to Manila.
So, yes: a trip out of town with Yvette, lots of great food, and the company of happy friendly foodies -- it was a very good birthday, indeed.
(Special thanks to Annie and Rachelle of Appetite, Yvette's roomie
Christine
, my roommate Dexter Inquirer, Vanessa of Expat, blogger superwoman
Noemi
-- she's put up a bunch of posts about the trip already! That's me raiding the lunch buffet, ha ha ha -- all the Carnation peeps, Gwen, Jennie, Archie, Kiko, Mau, etc etc.)