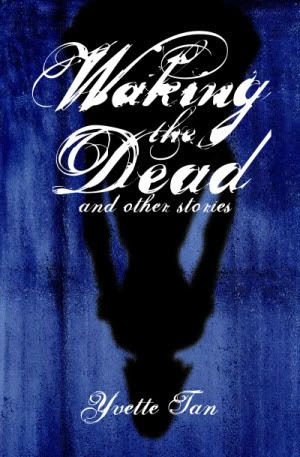 You know where you have to be tomorrow: at the launch of
Yvette Tan
's first book, the short story collection
Waking The Dead
. It is a dark, dream-filled delight, with fictions about strange circumstances, bloody bargains and fiendish fates.
The cover and the interior illustrations are by the amazing
Andrew Drilon
(see more
here
!).
Yvette's stories have won two Palancas, as well as a couple of nods from the Neil Gaiman-sponsored Graphic/Fiction awards organized by Fully Booked. Her work has been enthusiastically praised by Gaiman himself, as well as local literary luminaries like Gilda Cordero-Fernando.
"Tan's stories rise like the enchanted river to meet their readers, the words like brackish water suddenly turning clear. Something is awakened in this book, an irresistible trap of terror and talent from Yvette Tan, whose seductively scary stories will make readers glad they acquiesced when offered this fateful bargain: 'Drink, and your eyes will be opened.'" That's from the advanced review that came out in the Inquirer last Monday. Read the rest
here
!
The launch is this
Saturday, August 15, at Powerbooks Megamall, 4 PM
. That's tomorrow! See you there.