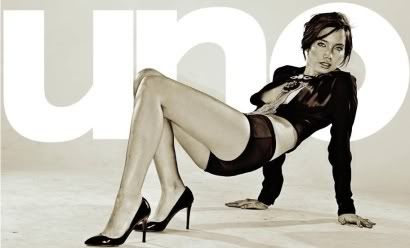 Click to make bigger.
"Nature does not know extinction; all it knows is transformation
." ~ Wernher von Braun
It is perhaps not too farfetched to say that von Braun, the man whom NASA regarded as "without a doubt, the greatest rocket scientist in history," may have known what he was talking about.
And that is my fancy way of saying that the utterly revamped UNO -- or what I like to call Your New Favorite Magazine -- is here. All new sections, new design and look, a slew of brilliant contributors, and a staff that should by all rights be in an underground lab creating mad science or in a maximum security prison, to be let out for the occasional choreographed dance routine. Here,
read
and
read
!
The launch party proper will be tonight, June 10, at the Mercedes Benz Showroom at Bonifacio Global City, Taguig. Those of you who got invites, I will be looking forward to seeing you there. :)
All hype aside, we've been working pretty hard on this thing, and we hope you like it. And oh, the things we have in store...