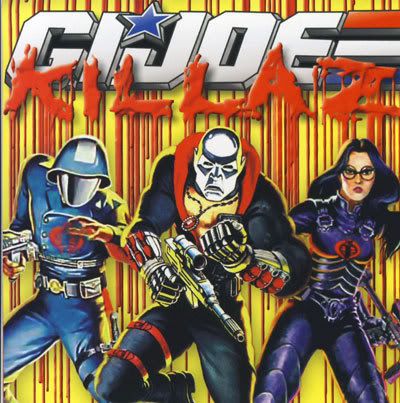 The GI Joe Killaz are "a three-piece group where a guy in a metal mask and a really hot brunette rap in character as Destro and the Baroness. And yes.
Cobra Commander is their DJ.
"
"Aside from the general songs about life on the streets and/or in Cobra Command, the best bits on the album are the ones where they take an episode of the cartoon like "Money To Burn" and build an entire track around them. To repeat: This is a CD where Stacy and Des bust rhymes for
three minutes
about Cobra Commander's plot to use radiation to burn all of the paper currency in the world and replace it with his own money."
Read about 'em (and download a track) over at
The ISB
. To be honest, it's not fantastic music. But it is amusing as hell.