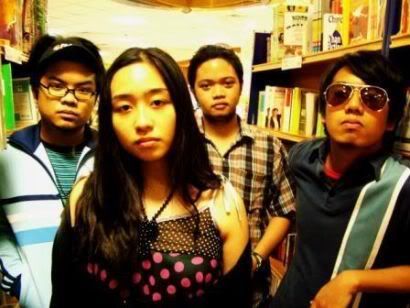 Yes, I know this is an old photo. They pretty much still look the same, though.
So I think I'm coming down with something. My nose is so clogged I can barely think. Couldn't stop sneezing and coughing, a while ago. Am hoping some sleep will help... In the meantime, this took my mind off my troubles and got me smiling: the "trailer turned electronic press kit turned music video" for the Up dharma Down documentary
On Either Side
, directed by Keith Tan.
Go
here
to watch it!
I've gone on at great length before about how much I love this band, and am very much looking forward to the new album, not to mention the docu. :)