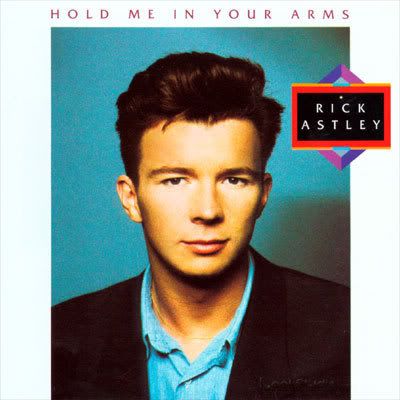 So we weren't at the Rick Astley concert at the Araneta Coliseum. Too bad, because by all accounts, it was a heck of a lot of fun. :)
Yvette and I first heard about Roderick Paulate joining Rick Astley onstage from a breathless description by Quark, who had actually witnessed the historic moment. And then I started reading more accounts, from various blogs.
From Dacs, the Mighty
: "Rick opened the show at 9:15ish with "Together Forever". Of course the crowd went wild, and Menggai in particular felt like she was in high school again, gushing over her crush from the 80's. Heck, Rick wasn't from my time as a teen, but I do appreciate his good looks then and now.
"He was wearing a suit and tie (his usual gigging outfit), which he paired with Adidas sneakers (so cute!). He hardly danced and said that at his age, he only had energy to dance for one song, and the audience roared in excitement, knowing that that one song was "Never Gonna Give You Up."
"Early on, Rick mentioned that he knew about "this certain guy", which again prompted the crowd to cheer, knowing that Rick was talking about Roderick Paulate (famous in the 80's for singing/dancing Rick Astley songs). Then Rick said that this guy wouldn't come up onstage until the end, so that we'd all stay to watch the show."
From Gabe Mercado
: "At 4:02 in the afternoon, I received a call from a my good friend Ken. Rick had somehow heard of Kuya Dick and was game to do a number with him. The producers had gotten in touch with Kuya Dick and while flattered, he felt quite reluctant to do it.
"So I sent him a message.
"Gabe: kuya dick!!! please sing with rick astley tonight! the audience will love it! please please please! :)"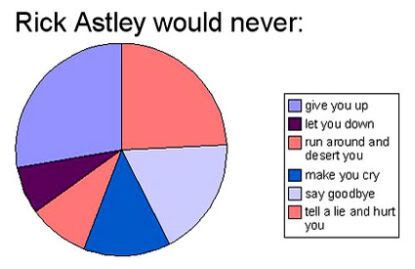 I especially enjoyed
Tals' account
: "Rick Astley came up on stage to the deafening welcome of screaming fans of all ages. Dressed in a suit, skinny tie and sneakers, this hip-dated Rick Astley looked like he hadn't aged a bit! In his adorable English drawl, he told the crowd: "I am so sorry you had to wait for this for 15 to 20…years." Crowd went ecstatic. [...]
"It was all so endearing. I felt like I went back to my grade school self, when "Strong" was first released and I had finally understood what it meant to be kilig. My reverie was affirmed when I received a text at that moment from longtime pal Cybs, who was also in the concert that night. Her text:
"Shit, I'm back to being hopelessly in love. I love you Rick, pota."
[...] And then, something happened.
"Rick Astley said the words, "I have been told…" OMGAHD! He mentioned that he had heard about Roderick, and that he invited him to come up on stage and perform with him at the end of the show. He even said it had to be towards the end of the show because he was sure people would leave after they saw Roderick perform. Oh, and Rick even said that he wasn't dancing because "at (his) age, I can't dance that much anymore, so I'm saving it for the last song with Roderick."
"I couldn't believe it. I nearly jumped off the balcony at Upper B.
"Finally, it happened. Chants of "Ku-ya Dick! Ku-ya Dick!" thundered the Big Dome. Rick Astley grabbed a guitar and motioned to his stage left. And up the stage came Roderick Paulate. They did an acoustic duet of "Never Gonna Give you Up." Kuya Dick even did his signature side-to-side right (repeat left) dance moves! The crowd went absolutely freaking nuts. To quote Kung Fu Panda,
it was pure awesomeness
."
So, wow. Manila just got rickrolled! And we loved every minute of it. ;)