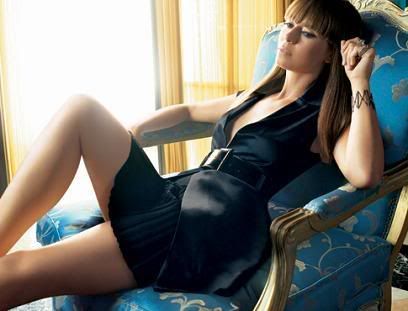 This is fun: PAPERMAG's
25 Most Stylish Songbirds
. Yay especially for Jenny Lewis, Karen O, Zooey Deschanel and Chan Marshall a.k.a. Cat Power (pictured above)!
"From Stevie Nicks' billowy dresses, to Grace Jones's power-suits, to Madonna's Gaultier bra, to Björk's swan get-up, female musicians have a long history of making fashion statements. These days, the current crop of songstresses, both up-and-coming and fairly established, are carrying on the tradition..."
If I were still EIC of Pulse or an editor on BURN, I would have loved to do something like this, for the local scene. :) We'd have to have different categories though...