Thanks to all those who braved the rain and went to Le Pavilion for
The IKON Philippines Semifinals
! For those who don't know, IKON is ASEAN's newest, biggest music contest, with
some of our country's best acts
as participants. The Philippine finals winners -- one solo star and one band -- will go on to represent our country in the Grand Finals in Malaysia.
There was much tension earlier, as it was only announced
just before
the show which of the 18 initial contestants would go on to the semis. In other words, a handful of bands and solo stars had to trudge home, without getting another chance to compete onstage. This must not have been easy, as all the participants are well established artists, but some mildly bruised egos were inevitable with the stakes this high. And while the whole idea of competition between these acts might have displeased some, I gotta say, it made for some really impressive performances.
Backstage before the show was fun, with the press people having no less than 18 artists to choose from to photograph or interview. It was like speed dating, but without the potential emotional damage.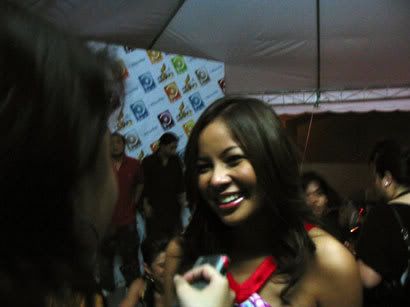 The lovely Yvette interviews the lovely Sitti, and apparently asks something amusing.
Cris Ramos talks to Grace Nono, while Yvette and Vina Morales trade secrets.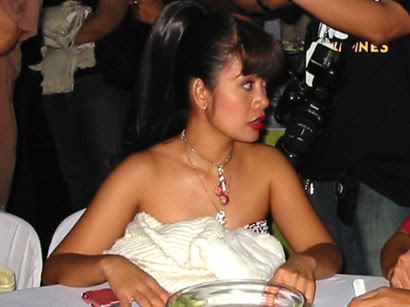 Skarlet wonders if the food will be served soon.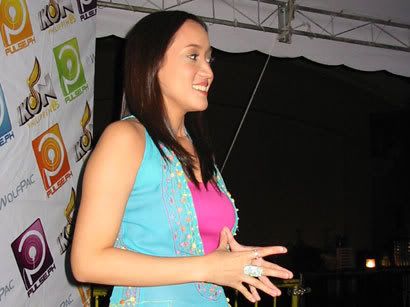 Julianne, no doubt plotting something dastardly.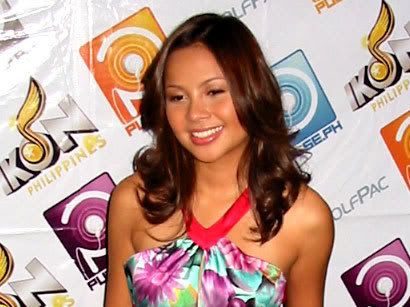 Sitti again, posing in front of a buncha logos.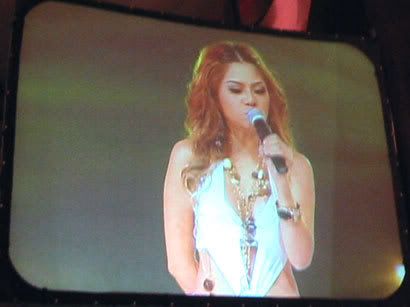 Our host Asia Agcaoili, wearing an outfit I never thought I would see outside of 90s Image comics. If you see the bottom half, you'll know what I'm talking about. (Watch the IKON show
tonight
, on RPN 9, at 7 PM).
I should probably take a moment to explain here that there were
lots
of acts present at the presscon -- The Dawn, Chicosci, Kapatid, Sponge Cola, Noel Cabangon, Kjwan, etc. Just because all my pictures are of the female artists doesn't mean that there weren't any guys there.
After the show, Yvette and I had shrimp puffs and veggie rice: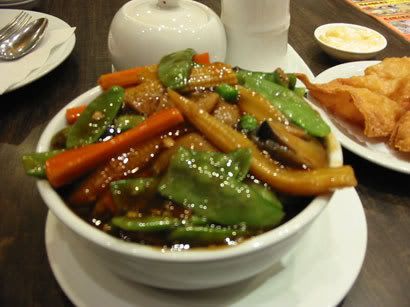 Excuse the blurry picture. I'm practicing to become a food blogger. Because apparently, it's the food bloggers who get invited to
cool events and stuff
, not us whatever-bloggers. ;p