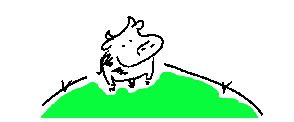 My
bimonthly music mix
is finally done! Actually, I finished compiling it over a month ago, but I only got a new printer cartrdige (not to mention blank CDs) recently. Here's the tracklist -- you can download certain songs from the original sources, by right-clicking on their titles and selecting "Save Link As":
01. Like a Star > Corinne Bailey Rae
02. Can't Do a Thing (To Stop Me) > Chris Isaak
03.
Debris
> The Southland
04. Your Mangled Heart > The Gossip
05. Razorblade > The Strokes
06. Calleth You, Cometh I > The Ark
07.
Camellia
> Buried Beds
08. I've Been Thinking >
Handsome Boy Modeling School feat. Cat Power
09. Oo > Up dharma Down
10. Go To Sleep > The Eames Era
11. Your Kisses Are Wasted On Me > The Pipettes
12. Sister Jack > Spoon
13.
Chase the Night
> New Sense
14. Big Surrender > Ghosty
15.
One Big Holiday
> My Morning Jacket
There are a few older songs this time around, like the Chris Isaak (my favorite song from
San Francisco Days
, the only Isaak album I ever owned).
The Southland
and
The Gossip
are two of my new favorite bands -- "Debris" makes me do air-guitar and "Your Mangled Heart" makes me all tingly. Another NFB (New Favorite Band) is
New Sense
, which is new wave-influenced dance-rock -- you can download mp3s from their site, if you're curious (I highly recommend "Chase the Night" and "
Rollerskate
").
The
Ark
song is way, way over the top, but I love it; so catchy and overly dramatic. I ripped the excellent "One Big Holiday" by My Morning Jacket from the
WIRED Creative Commons CD
. Thanks to Margie, btw, for
Spoon
's
Gimme Fiction
! "Sister Jack" is probably the most immediately likable track on that album, but it's all good stuff. And "Camellia" by
Buried Beds
is just a lovely, lovely love song.