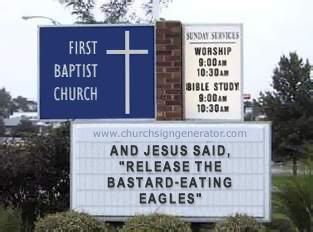 Yay! It's the
Church Sign Generator
! Yes, I am constantly finding new ways to squander time. Don't judge me. Of course, feel free to judge
these guys
.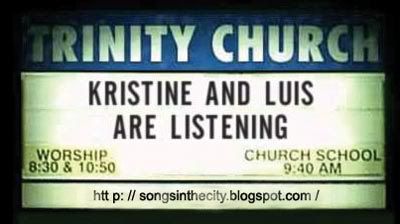 Hours of pointless fun, for everyone. For those of a morbid turn of mind, there's also the
Tombstone Generator
. (Here's
mine
). In other news, I am apparently
26% gay
. I think I would have scored higher if there had been any Pet Shop Boys or Queen questions.