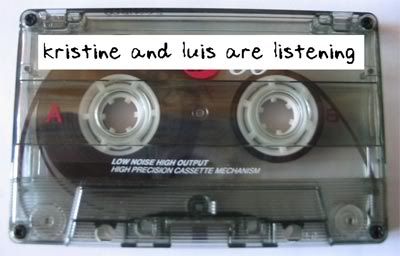 Sometimes I miss mixtapes. I had a brief but prolific career making mixtapes in college (if you can call anything that doesn't actually make you any money a "career"), sometimes on request and sometimes out of the sheer need to impose my listening habits on unwary friends, and I enjoyed piecing together appropriate playlists and making little cassette covers (yay for Microsoft Publisher, the limited but idiot-proof layout program). Perversely, I think I even enjoyed calculating how much time was left on my 60 or 90 minute tape, and trying to fit stuff in right to the very end. (As a rule of thumb, one side of a 60 minute tape can accomodate 8 pop songs, and 12 can fit on one side of a 90-minuter).
All these tapes, whether compilations of avant-punk or classic rock standards, have a common purpose: to communicate an emotion or idea -- to a new friend, a potential lover, or even to oneself. The mix tape, Moore says, is "sort of a safe-sex thing: It's sharing music instead of sharing germs." The romance comes not only from the emotion expressed by a series of songs, but also from the sheer effort that it takes to plan and execute a mix. "The time spent implies an emotional connection with the recipient," writes Dean Wareham of Luna. "It might be a desire to go to bed, or to share ideas. The message of the tape might be: I love you. I think about you all the time. Listen to how I feel about you. Or, maybe: I love me. I am a tasteful person who listens to tasty things. This tape tells you all about me."
I remember doing an 'upbeat' mix for Kidlat (Cardigans, Toasters, etc), a Cocteau Twins primer for
Camille
, a hodgepodge of a tape for Indira (Ruby, XTC, etc), a Cure + Smiths combo for
Lala
, Massive Attack for Waya, and "songs to listen to while riding the MRT," for JB (mostly electronicky stuff -- FSOL, BT). Of course, I still make mixes for friends to this very day -- but on CD, not cassette. Anyway, the quote above is from
this article
in Salon, on
Mix Tape: The Art of Cassette Culture
, edited by Sonic Youth frontman Thurston Moore. (And by the way, I wanted to use that cassette-as-book-cover idea for my second collection of short stories -- dammit! That'll teach me to drag my feet). Here's Moore on CDs versus cassetes:
"Maybe it doesn't take the same amount of physical effort," he says, "but that's not the point. I think it takes the same amount of psychological effort, or romantic effort." Indeed, the true challenge of the mix tape -- selecting the right music and arranging it in a thoughtful manner -- is at least as tricky and probably even more difficult with a laptop and CD burner as it was with a boom box. In both cases, the mix is governed by the same compositional considerations: You need a narrative structure, an internal logic, a strong opening, an appropriate and preferably surprising ending.
Other music stuff: thanks to
Fran
for the link to
Nerve's Music Issue
! Some of the features are for Nerve Premium subscribers only, but anyone can read
29 Thoughts on the iPod
,
Great Sex Records You've Never Heard
, and
Sex Advice from Music Critics
. Heh heh.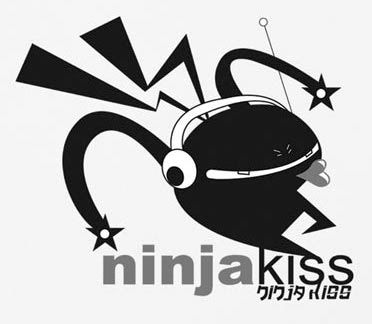 And finally,
NINJA KISS 5: Ninja Ka Na Naman!
is tonight: June 4, Saturday, at
Saguijo Bar
-- 10 PM, P100 entrance fee (with 1 free beer). Featuring IMAGO, MAKOPA, BAGETSAFONIK and the MILAGROS DANCEHALL COLLECTIVE! Yey!