Holy crap, we're midway thru January and we haven't done any "Best of 2005" posts, or any posts at all, for that matter. Perhaps we're too mesmerized by that picture of Barbie and Kitchie attacking some hapless photographer. In any case, I did end up listing my Favorite
Albums, Songs
, and
Live Performances
in my column,
The King of Nothing to Do
, in the
i
section of last Saturday's Manila Bulletin.
Something I realized while writing my column: I listened to a lot of music in 2005, but I didn't actually listen to a lot of albums. I guess that's what happens when you develop an audioblog addiction. Anyway, here's an expanded version of my list of
Favorite Songs from 2005
: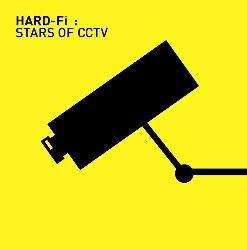 1.
Hard to Beat – Hard-Fi
This probably shouldn't be number one, but I can't stop listening to it. Insanely catchy, sexy, danceable and oozing with attitude, I'll probably be sick of it soon, but in the meantime, it's giving me some great strobe-lit daydreams.
2.
Beer – Itchyworms
Arguably the best song in an excellent album, this is a song to get tipsy to, sing along with, and try to learn on your guitar: in short, one of those senti-funny Pinoy rock barkada classics.
3.
Feel Good Inc – Gorillaz
It somehow makes sense that a cartoon band has more personality than most real bands. Noodle's older and the Gorillaz are better, as demonstrated by this song, which is like parts of many good songs stitched together to make a great song.
4.
Dito Tayo Sa Dilim – Pedicab
Love playing this -- and for that matter, the rest of
Tugish Takish
-- full blast in the morning. Wakes you up, gets you going, makes you feel like bouncing up and down and drawing cartoon animals on the ceiling.
5.
Higher – Soft
Hypnotic, majestic, heart-thrilling stuff -- thanks to
The Oh So Quiet Show
for introducing me to this band. :)
6.
Lonesome Reply – The Whiles
So pretty it would make me cry, if I weren't such a manly man. And then when the electric guitar squeals to life near the end of the song and the whole thing takes off: beautiful.
7.
Video – Aimee Mann
Aimee Mann is trying to break your heart.
8.
Don't Give Up the Fight – The Magic Numbers
Hard to choose between all the great songs on the Magic Numbers' debut, but this is the one I keep coming back to.
9.
You Only Live Once – The Strokes
I only hope the rest of their third album is this good.
10
Mushaboom – Feist
A cute, charming little masterpiece. "And we'll collect the moments one by one/ I guess that's how the future's done."
11.
Time Stops – Teenage Fanclub
Teenage Fanclub continues to make perfect guitar-driven pop. Soothing, almost-sleepy vocals, a snappy rhythm, fuzzy guitars and chord changes to leave you grinning.
12.
The Engine Driver – The Decemberists
"And I am a writer, a writer of fictions/ I am the heart that you call home." How could I
not
love this song?
13.
Biyernes – Narda
Lot of good songs on
Formika
, but this was the first one that stood out, for me.
14.
Hate It or Love It – The Game feat. 50 Cent
Didn't listen to so much hip-hop in 2005, and I'm not crazy about music by The Game
or
50 Cent in general, but this one really stuck in my head, as did the last song on the list…
15.
Signs – Snoop Dogg feat. Justin Timberlake
For when you feel like dancing like an utter fool.
Other songs
: Don't think these came out in 2005, but I love them and listened to them over and over last year:
Look Up
by Stars,
Dedication
by The Numbs, Nina Gordon's acoustic cover of
Straight Outta Compton
,
The Robots in My Bedroom Were Playing Arena Rock
by The Soft Lightes, the amazing Jay-Z/Nena
mash-up of 99 Luftballoons and 99 Problems
, and, quite possibly my real absolute favorite song of the year,
Here Comes the Headache
by Spouse.
I'm not giving up, I'm giving in!