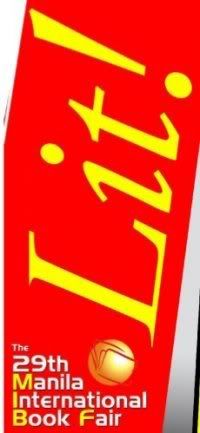 You're going to the Book Fair, right? If not, then I don't know what to say to you... Except, perhaps, "Go to the Book Fair!" If not for the books, then at least to attend
Trouble-Free Freelancing
, which is all about, and I quote, "How to Succeed at Freelance Writing with power freelancers Luis Katigbak, Erwin Romulo and others." Yup, we're giving away all the secrets, including all the dark rituals involving limerick chanting, unemployed editors as human sacrifices, and fatted calves (mine; I really need to exercise).
It's happening on
Sunday, September 14, 2008
, 4:30 to 6 PM, at the Manila International Book Fair, at Meeting Room 4, SMX Convention Center, SM Mall of Asia. And then it's happening again, same time and place, but on the day after, Monday. The second session will be even better, because then we'll be joined by the lovely and talented Yvette Tan. Yihee!
So many great events to go to. Later tonight at The Podium, 8 PM, is
Drip's last gig for 2008
, since lead singer Beng is gloriously pregnant and will be taking a break for a while, 'til about March of next year. (The gig also doubles as a baby shower, for those inclined to gift-giving.)
And then tomorrow, at the Book Fair, is the launch of my brilliant award-winning cousin Mookie Katigbak's first collection of poetry,
The Proxy Eros
, from Anvil Publishing, around 3 PM. Congrats Mookie! :D Afterwards there's the opening of
Frailty
at Cubao X, around 7 PM, a must-go-to for fans of the visually arresting. Starring Bernie Sim! Lala Gallardo! Cynthia Bauzon-Arre! And many many more! :D
CORRECTION
: Our Book Fair talk/s
are at 3:00 PM
, not 4:30. Apologies. We were just informed of the mix-up yesterday, right before we went to the Fair.