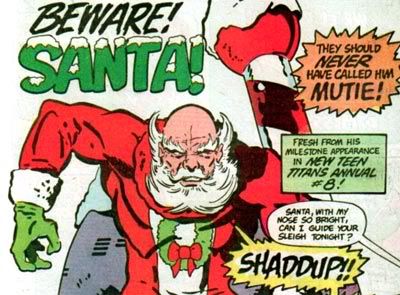 From The
Ambush Bug Stocking Stuffer
#1 (1985)
"Santa, with my nose so bright, can I guide your sleigh tonight?" "
SHADDUP!
I'm
sick
of milk and cookies! I'm
sick
of the North Pole! So
up your chimneys!
" Click on the image to reveal... a bigger image. It's like a magic! (copyright The Ciudad Band)
And Happy Holidays to y'all. Ho ho ho!