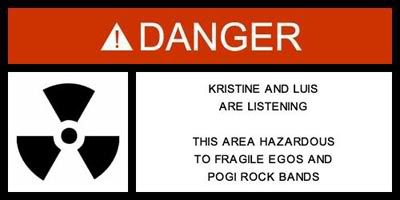 Yay! It's the
Warning Label Generator!
As always, my capacity to discover new ways to distract myself knows no bounds.
Last Saturday night after the Siglo launch, Yvette and I found ourselves at 6underground, where we enjoyed sets by bands like
The Happy Meals
(who were apparently recently dropped by Viva, the label that was supposed to release their first album -- a real shame, they're a good band) and recent
In The Raw
winners
Up Dharma Down
. For those of you who have yet to hear UDD, there are some samples
here
. When I say 'samples,'I
mean
samples: the excellent "Maybe," for example, fades out all too soon.