Last Monday was fun. Attended the NBDB Book Club discussion of my first collection of short stories,
Happy Endings
. Answered questions and dispensed writing advice and ate pancit. Thanks to everyone who went --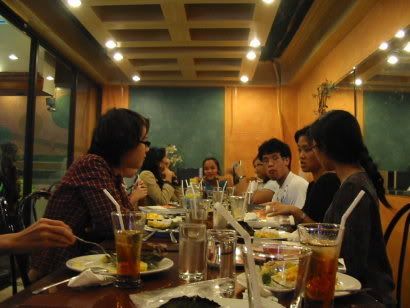 Thanks to all the Book Club and National Book Development Board people, especially Andrea, and Dianne!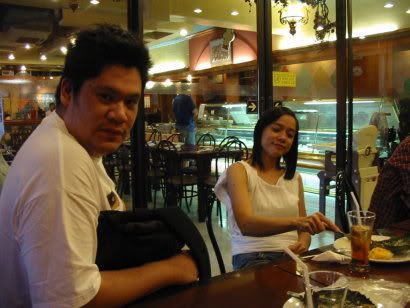 Thanks as well to erudite Erwin Romulo and marvelous Mookie Katigbak! (Pictured here stabbing her iced tea with a fork.)
And of course, terrific Tara Sering, and Yvette my love! :D
Hard to believe my first collection of fiction came out almost
eight years ago
. (That second collection is way overdue.) Am happy that people who read it now seem to feel that it hasn't dated much, except perhaps for a few stray references to PC XTs and pre-millennial fever. And am
very
happy that people still respond to its tales of messed-up love, bicycles passing in the night, and postcards from other worlds.
PS. Watch
Rakista
tonight (Thursday, Oct. 2) at 7 PM on TV5! It's the special Eraserheads episode, he he. :)