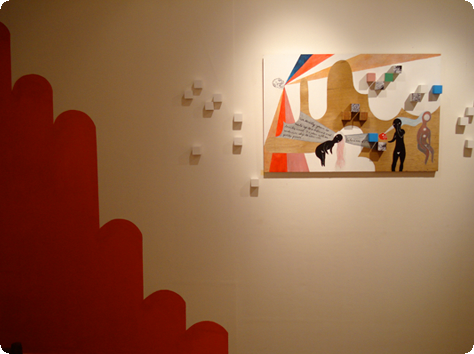 Yes -- "
Strange Maps
" is now open! Lala spent two days setting up, aided by myself, her hubby-to-be Karlo, and, briefly, Kuya Che and my sis-in-law Sarah, and especially boy scout JB Cada, without whom I don't know how we could have completed the setup in time. Take a bow, Jabes.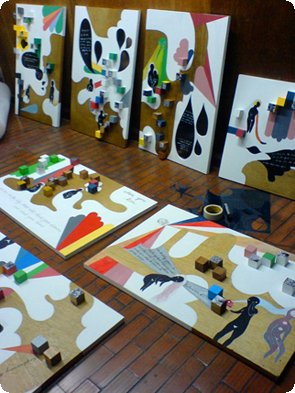 Truckloads of thanks to everyone who went to the opening last Tuesday night, including Yvette my love, our very first guest; my Mom and my sister Marien; all the Gallardos and their friends; Fran, Terry (and Terry's Mom), Therese; Jovan, Conch, Pats and Bliss; JB, Steph, Anton, Dex, Jep, Miko; Erwin, Ramon, Neva, Cris; Joelle and Mikah, Jewel and Jon,
Bernie and Marcus
; and everyone else!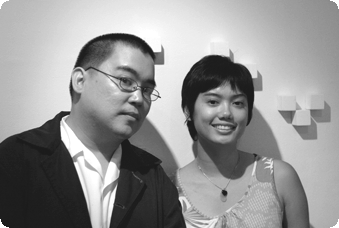 The show got lots of great feedback from everyone. Bernie said some very nice things about it to me when we were standing outside SaGuijo; I hope it's not just because she was tipsy. ;) Nico of
27+20
liked it a lot too. To those of you who haven't seen the show yet, please drop by. It'll be on display in SaGuijo til March 17. :)
Photos from
Lala's LJ
-- I would link to the entry, but it's locked.