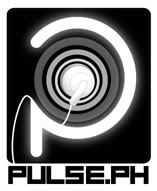 Are you looking for fun? Freedom? Plenty of free time? And TRUCKLOADS OF MONEY? Yeah, me too. In the meantime, you can try working at a real job, you slacker. Pulse.ph is on the lookout for an editorial assistant. If you love music, are organized, and don't mind working with the mildly deranged, well then... good for you!
WANTED: EDITORIAL ASSISTANT
//QUALIFICATIONS
The ideal candidate for the Editorial Assistant position should be deeply interested and knowledgeable when it comes to music and other aspects of pop culture. The job requires an organized individual with excellent computer and Internet skills, as well as good interpersonal skills.
* Should be a college graduate, preferably with a degree from a Communications, Journalism or English course
* Comfortable with computers, and proficient in the use of Word, major internet browsers, media player software, and ideally Photoshop as well
* Experience in writing/editing for publications a plus
* Experience in Web production, at an Internet-related company, or an ad/PR agency a plus
* Excellent writing and editing skills, with the ability to adjust style for specific audience and situation
* Excellent verbal and written communication skills and the ability to work individually on a project or in a team environment
//DUTIES
The Editorial Assistant will, among other things:
* Research, develop, and write content for website/s
* Upload/ encode/ update sections for website/s
* Assist during events/shoots
* Transcribe interviews and other recorded materials accurately and swiftly
* Communicate with clients, artists, venue owners and other people on a regular basis to obtain information and materials (promotional photographs, schedules, etc.)
* Take notes during meetings and keep staff updated on deadlines and changes
* Occasionally attend and write coverage of events/concerts
Send yer resume + writing samples (if any) to luiskatigbak [at] pulse.ph